Humble Beginnings
Fred C. Hall was born in 1929 (Mount Vernon) and attended schools in New Castle and Union Consolidated School (Coshocton County). After graduation, he started his amazing construction career with Jim Beam. After working for him for several years Fred worked for R. A. Bergs for nearly fifteen years from 1955-1970. Then Fred worked briefly for Kokosing Construction Company before starting F. C. Hall Construction Company in 1970. Then construction began for his new office and warehouse space at 490 Harcourt Road in 1971.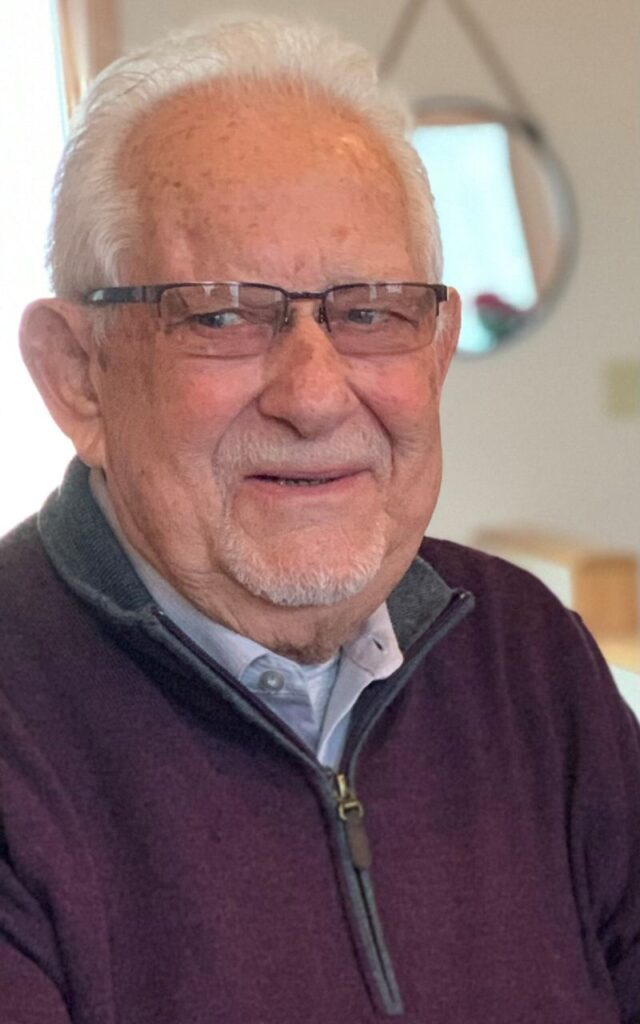 F.C. Hall Construction was a growing construction company in the 70's. Constructing numerous public and private projects in Central Ohio. Listed below are a few notable projects:
William Street UMC Church Delaware, OH (1972)
City Hall Renovations Delaware, OH (1973)
Victory Food Markets Utica, OH (1973)
Richland County Detention Center (1974)
Knox County Office Building and Commissioners Building (1975)
Knox County Senior Citizen Center (1975)
Ashland County Ambulatory Home (1974)
Knox County Joint Vocational School (1975)
Pioneer Joint Vocational School in Shelby, OH (1976)
Independence Square Residential Cottages Mount Vernon, OH (1976)
Wooster Community Center Wooster, OH (1976)
Lakewood Middle School Phase 3 (1975)
Mound View Center Newark, OH (1979)
F. C. Hall Construction later transition to Modern Builders, Inc. in 1977 and still is to this date. Fred has been an instrumental part of many construction projects in Mount Vernon.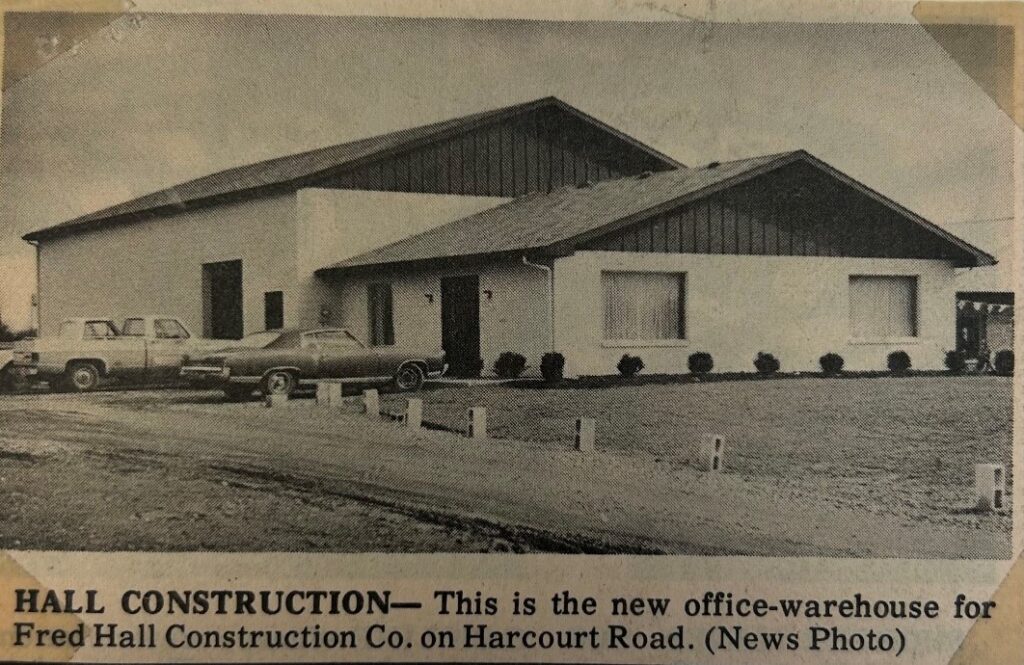 ---
Buchwald Plaza Revitalization
One project where Fred's expertise was crucial was the revitalization of the Buchwald Plaza at corner of South Main Street and West Gambier Street in Mount Vernon, Ohio. This partnership between Mount Vernon Nazarene University and The Ariel Foundation is truly a one of kind showpiece for downtown visitors. Inspired by world-renowned landscaper Claude Cormier's fountain in Toronto's Berczy Park, features sculptures of 18 dogs, one cat, a pair of birds, a pony and an apple.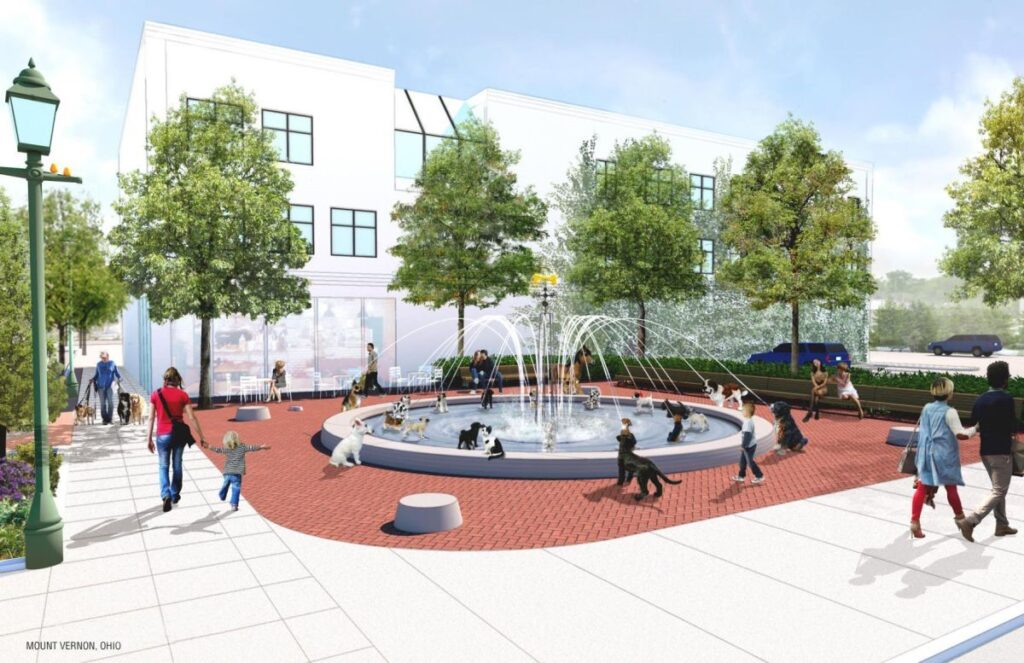 ---
Crowning Achievement – The Woodward Opera House
The renovation of this prominent National Registered building listed as Woodward Opera House challenges included integrating the restoration of an 1850's theater building with the adaptive reuse of the adjacent Cooper Building and the construction of new additions to the rear. A new rear addition accommodating backstage theater support spaces like dressing rooms, restrooms and loading. Separate entries for retail, office, theater audience and theatre support. This undertaking included incorporation of sustainable design principals, using geothermal wells and photovoltaic equipment on the roof. Specialized HVAC systems to handle theatre needs, exterior renovation work to match historic detail and recreating elements including roof brackets and window hoodmolds. Fred personally estimated and managed this complex and unique from concept to completion. Construction for the Woodward Opera house started in 2014 and finished up in 2019 and goes down as one of Fred's many wonderful achievements.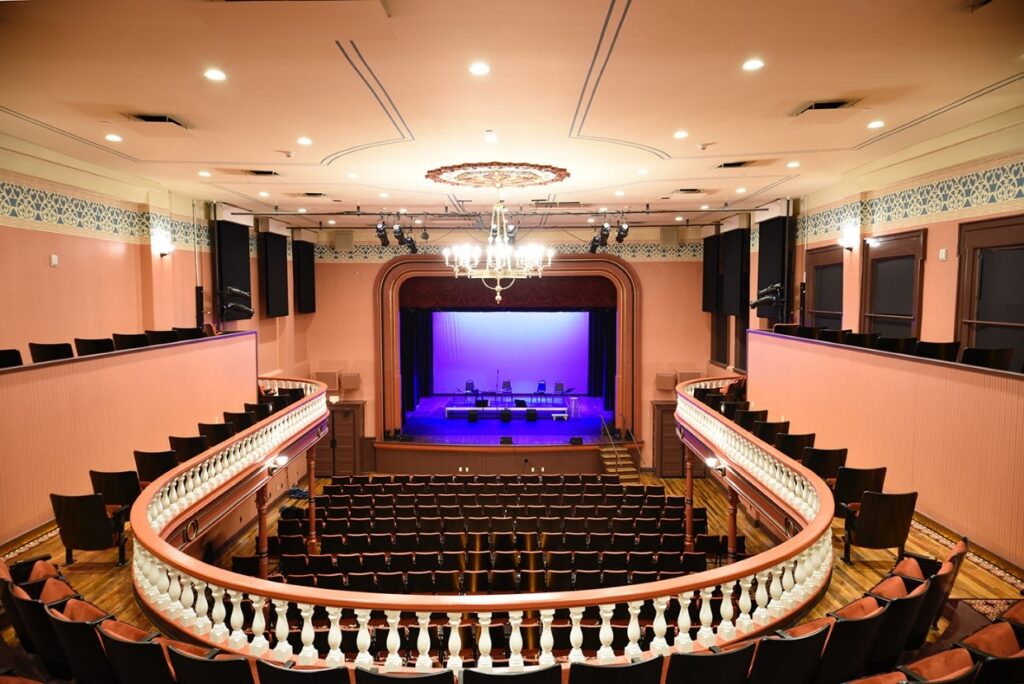 ---
Continuing Legacy
Fred's contributions to construction in central Ohio are far reaching and spans many decades. His knowledge and experience is unmatched and is today still admired by many in the industry. To this day Fred remains in the community and consults with current leadership of Modern Builders, his son (Steve) and grandson (Jason) who continue what he started.